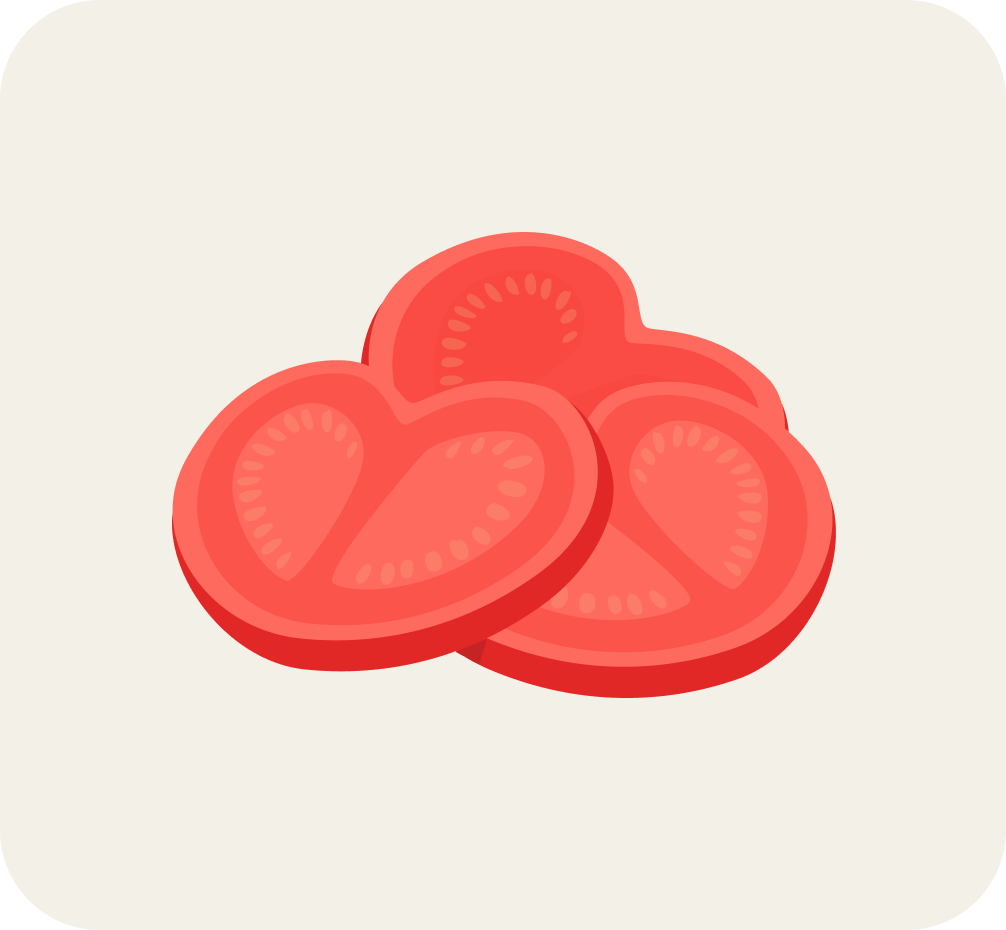 Ingredients Stories
Van den Belt Tomatoes is a modern nursery in the Koekoekspolder near IJsselmuiden. We grow loose tomatoes, vine tomatoes, intense cut tomatoes and since 2017 snack tomatoes in a sustainable way.

Flavor and quality are always the most important characteristics of a tomato. Klaas and Jacob van den Belt grow the tomatoes with great passion to ensure that our customers receive beautiful, fresh products all year round.

The brothers Jacob and Klaas van den Belt grow different varieties of tomatoes together. Variety diversity is one of the most important aspects that Van den Belt focuses on. Taste and quality always come first.
History
The parents of Jacob and Klaas van den Belt started a market garden in the Koekoekspolder in 1969 with open-field vegetables and chicory. In 1989 the choice was made to specialize in the cultivation of tomatoes. Since then, the company has grown significantly and more varieties have been added.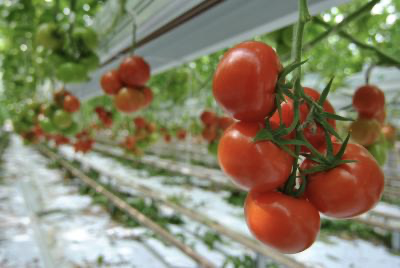 Growing is environmentally conscious. Disease and pests are controlled biologically as much as possible by using natural enemies. We can harvest tomatoes from the beginning of March to the end of November.
Oxin Growers
We are a member of the GMO recognized growers association Oxin Growers. Oxin Growers cooperative growers' association offers trading houses at home and abroad a wide and high-quality range of fruit, greenhouse and field vegetables. By combining the product range of more than 180 growers, it can meet almost any market demand. With this Oxin Growers creates a strong sales position for all affiliated growers. Oxin Growers makes agreements between the buyers and growers. The logistics lines are kept as short as possible. This allows buyers to pick up the product directly from our location.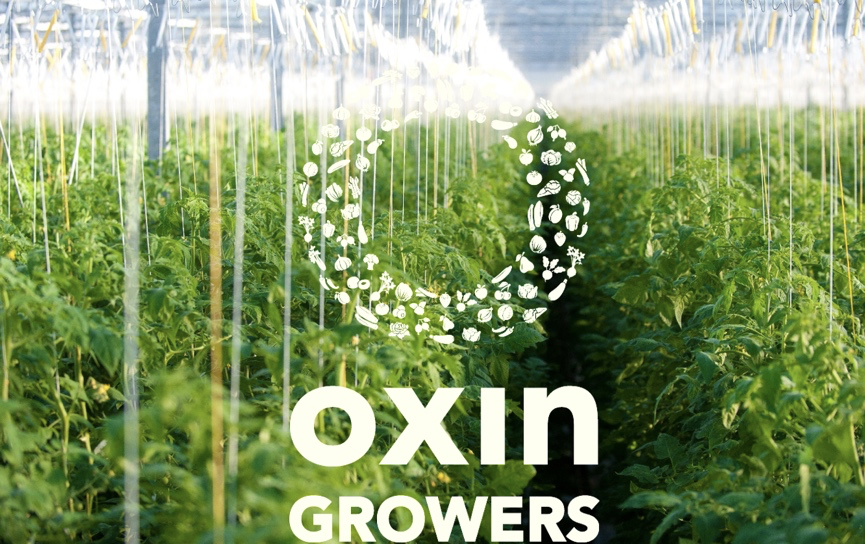 Signature


  // UTXO
  {
    "address":"RV5GwBpJjTpXJYB5YGxJuZapECQF8Pn6Wy",
    "txid":"ee0778d521d3b6bf358a86e8ef5ec576a47cc77197241dffb27eed9b8da4dc0c",
    "vout":0,
    "scriptPubKey":"76a914d92193fb497ea2c6f183d9bd2be0e0b17b32edff88ac",
    "amount":0.0001,
    "satoshis":10000,
    "height":172570,
    "confirmations":127
  }

  // Raw Recipe Transaction
  {
    "txid":"ee0778d521d3b6bf358a86e8ef5ec576a47cc77197241dffb27eed9b8da4dc0c",
    "version":4,
    "locktime":0,
    "confirmations":139,
    "notarized":false,
    "height":172570,
    "lastNotarizedHeight":0,
    "vin":[
        {
          "txid":"4b4e2e085a3087205230701c8c34d4522fa6bc6804f5e1556cf0b29586432758",
          "vout":1,
          "sequence":4294967295,
          "n":0,
          "scriptSig":{
              "hex":"473044022029b202d05441f84515bb11b96c19dd233ee5893b29d9dbb85fe3b0329ba7ee9f0220185cb0edf4926ba692d4dc8edcc4e48445d6713746b280803a00fbaeb8b3484a012102f943abcd4e3b1147af28a83cfe6ece52a30cd0caba0c946e0bfd2457db709725",
              "asm":"3044022029b202d05441f84515bb11b96c19dd233ee5893b29d9dbb85fe3b0329ba7ee9f0220185cb0edf4926ba692d4dc8edcc4e48445d6713746b280803a00fbaeb8b3484a[ALL] 02f943abcd4e3b1147af28a83cfe6ece52a30cd0caba0c946e0bfd2457db709725"
          },
          "addr":"RF1vR6PWdpjcNPJJDT3k8qQm8a5v9sMppA",
          "valueSat":99860000,
          "value":0.9986,
          "doubleSpentTxID":null
        }
    ],
    "vout":[
        {
          "value":"0.00010000",
          "n":0,
          "scriptPubKey":{
              "hex":"76a914d92193fb497ea2c6f183d9bd2be0e0b17b32edff88ac",
              "asm":"OP_DUP OP_HASH160 d92193fb497ea2c6f183d9bd2be0e0b17b32edff OP_EQUALVERIFY OP_CHECKSIG",
              "addresses":[
                "RV5GwBpJjTpXJYB5YGxJuZapECQF8Pn6Wy"
              ],
              "type":"pubkeyhash"
          },
          "spentTxId":null,
          "spentIndex":null,
          "spentHeight":null
        },
        {
          "value":"0.99850000",
          "n":1,
          "scriptPubKey":{
              "hex":"76a9143eed70dff6fde6215a6969c06b63e954ef3b558b88ac",
              "asm":"OP_DUP OP_HASH160 3eed70dff6fde6215a6969c06b63e954ef3b558b OP_EQUALVERIFY OP_CHECKSIG",
              "addresses":[
                "RF1vR6PWdpjcNPJJDT3k8qQm8a5v9sMppA"
              ],
              "type":"pubkeyhash"
          },
          "spentTxId":null,
          "spentIndex":null,
          "spentHeight":null
        }
    ],
    "vjoinsplit":[
        
    ],
    "blockhash":"0809ab0ffc58b3633c33452ff20f1727fca4e090571e7f01eae47c2ee13eefd3",
    "blockheight":172570,
    "time":1662643845,
    "blocktime":1662643845,
    "valueOut":0.9986,
    "size":244,
    "valueIn":0.9986,
    "fees":0,
    "fOverwintered":true,
    "nVersionGroupId":2301567109,
    "nExpiryHeight":0,
    "valueBalance":0,
    "spendDescs":[
        
    ],
    "outputDescs":[
        
    ]
  }