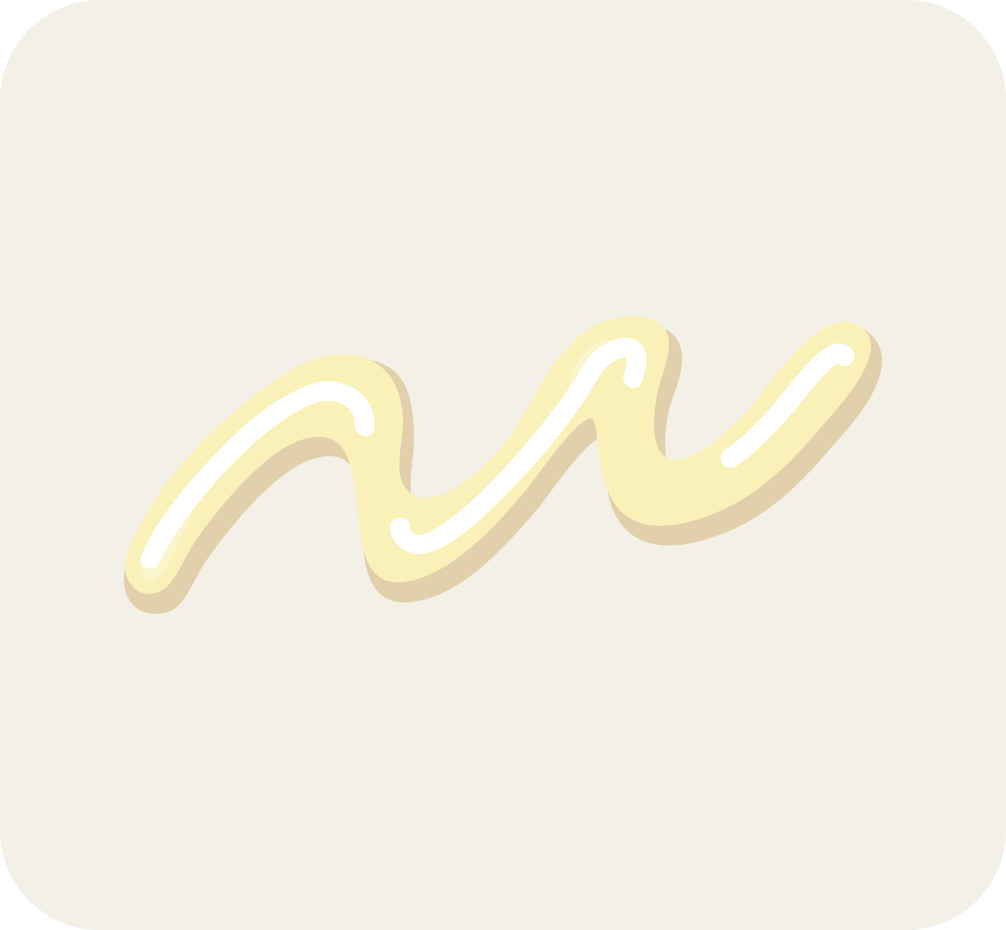 Ingredients Stories
Our Story
Arjan Biesheuvel was born and raised in Middenmeer in the Wieringermeerpolder, grew up on a farm, where he discovered as a young boy that he wanted to follow in his father's footsteps and become a farmer. When Arjan Biesheuvel joined his father in 1985 after graduating from the Secondary Agricultural School, his father told them to grow a special crop and he started growing fresh garlic. Arjan has been as innovative as his father with this. Arjan started with a few rows of garlic and now he is already harvesting an average of 500 tons per year. He is now known in the Netherlands and beyond as the specialist in fresh garlic and garlic products. It is his mission to introduce everyone in the Netherlands to fresh garlic.
Garlic'naise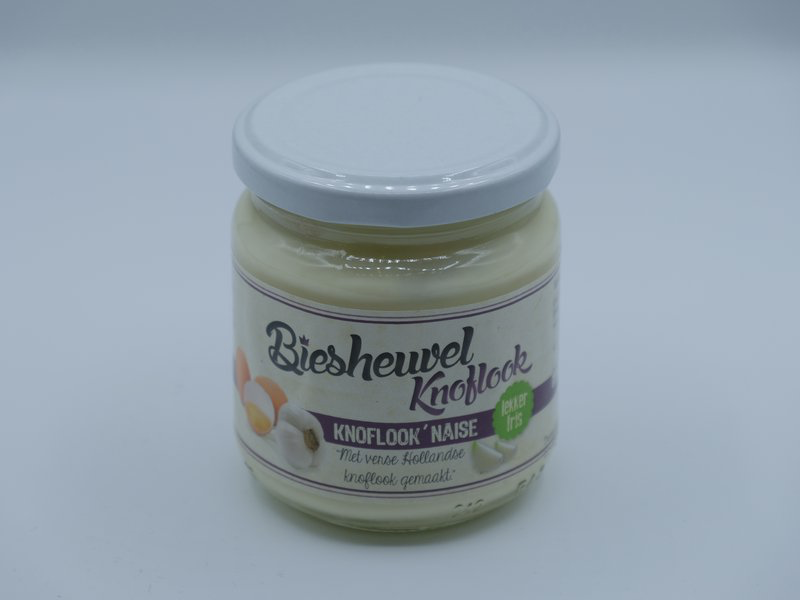 With our fresh garlic we also make Garlic'naise, light and fresh in taste, easy to use in the kitchen and in a tightly sealable jar. Delicious on toast, on bread or for dipping.
Certification
Biesheuvel Knoflook is: Global G.A.P., FSSC 22000, Skal, Grasp, Halal and Kosher certified.
Story behind the garlic
Due to the climatic conditions in the Netherlands, planting must already be done in the autumn. The planting material bulb is broken open mechanically and the individual toes are planted in the ground. Garlic is always grown in the open ground. If the toe is under the ground, it is important that the roots form quickly. This makes the plant less sensitive to frost and too much rain. Planting takes several weeks. Weather conditions determine the speed. The aim is to plant the garlic in the period from the 2nd week of October to the 3rd of November.

In the course of the growing season it becomes clear whether the harvest will turn out well, a healthy crop with beautiful bulbs. To spread the risk, it is important to use different varieties of garlic. Dry and cold weather conditions ensure a stronger plant, which is easier to store. A season that is too wet results in a too fast growing, weaker plant.

From the third week of June it is very busy at Biesheuvel Garlic. Large harvesting machines pull the garlic plants, bulb and all, out of the ground. The machine deposits this in wooden crates. Each box contains about 300 kilos. When they arrive at the shed, they are placed in the cold store as quickly as possible and brought to the right temperature. This is to keep the garlic as fresh as possible.
Signature


  // UTXO
  {
    "address":"RV5GwBpJjTpXJYB5YGxJuZapECQF8Pn6Wy",
    "txid":"b483930da42778303b44e9bdd1032824243e42b7bcc2b4bd90ecba75e38a89f9",
    "vout":0,
    "scriptPubKey":"76a914d92193fb497ea2c6f183d9bd2be0e0b17b32edff88ac",
    "amount":0.0001,
    "satoshis":10000,
    "height":172564,
    "confirmations":133
  }

  // Raw Recipe Transaction
  {
    "txid":"b483930da42778303b44e9bdd1032824243e42b7bcc2b4bd90ecba75e38a89f9",
    "version":4,
    "locktime":0,
    "confirmations":143,
    "notarized":false,
    "height":172564,
    "lastNotarizedHeight":0,
    "vin":[
        {
          "txid":"276194eb5151c675014b9a19702599576cf1e8166ae227fbce8ac71015b2a9f6",
          "vout":1,
          "sequence":4294967295,
          "n":0,
          "scriptSig":{
              "hex":"4730440220406ba1a9262d352704544ec747e2a94a5c158bd4e59aa1b3ab512e16e1d3b0d402201014d8b82a41e7d30e0b5da204015939aebd9a0a02f4937c7796ea40da792793012102645b42bb2948f0cc85db744ebcaba06508b518397514286b7bf7e26780ccfa4c",
              "asm":"30440220406ba1a9262d352704544ec747e2a94a5c158bd4e59aa1b3ab512e16e1d3b0d402201014d8b82a41e7d30e0b5da204015939aebd9a0a02f4937c7796ea40da792793[ALL] 02645b42bb2948f0cc85db744ebcaba06508b518397514286b7bf7e26780ccfa4c"
          },
          "addr":"RBe9dwr4UUnBaZhfRKz8RhMRTyjwMFSoYa",
          "valueSat":99860000,
          "value":0.9986,
          "doubleSpentTxID":null
        }
    ],
    "vout":[
        {
          "value":"0.00010000",
          "n":0,
          "scriptPubKey":{
              "hex":"76a914d92193fb497ea2c6f183d9bd2be0e0b17b32edff88ac",
              "asm":"OP_DUP OP_HASH160 d92193fb497ea2c6f183d9bd2be0e0b17b32edff OP_EQUALVERIFY OP_CHECKSIG",
              "addresses":[
                "RV5GwBpJjTpXJYB5YGxJuZapECQF8Pn6Wy"
              ],
              "type":"pubkeyhash"
          },
          "spentTxId":null,
          "spentIndex":null,
          "spentHeight":null
        },
        {
          "value":"0.99850000",
          "n":1,
          "scriptPubKey":{
              "hex":"76a91419e6f3017ccda219f718529dc0450862b57a13a388ac",
              "asm":"OP_DUP OP_HASH160 19e6f3017ccda219f718529dc0450862b57a13a3 OP_EQUALVERIFY OP_CHECKSIG",
              "addresses":[
                "RBe9dwr4UUnBaZhfRKz8RhMRTyjwMFSoYa"
              ],
              "type":"pubkeyhash"
          },
          "spentTxId":null,
          "spentIndex":null,
          "spentHeight":null
        }
    ],
    "vjoinsplit":[
        
    ],
    "blockhash":"0d8d1dc715cd28099d18455e621e5f8fb001e1039d2874b8073e0436c8d88f56",
    "blockheight":172564,
    "time":1662643339,
    "blocktime":1662643339,
    "valueOut":0.9986,
    "size":244,
    "valueIn":0.9986,
    "fees":0,
    "fOverwintered":true,
    "nVersionGroupId":2301567109,
    "nExpiryHeight":0,
    "valueBalance":0,
    "spendDescs":[
        
    ],
    "outputDescs":[
        
    ]
  }