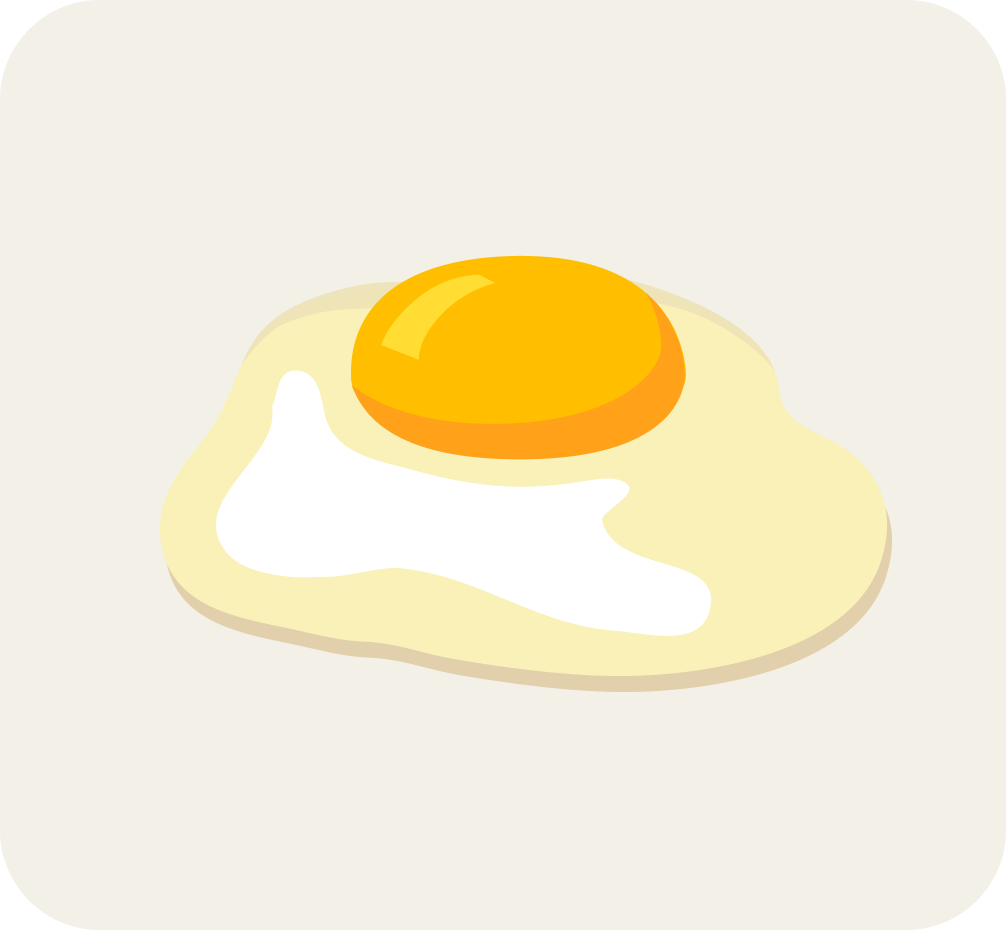 Ingredients Stories
Smoked Eggs
Our smoked eggs are raw/fresh eggs kept in a cold smoking process. This process enhances the eggs with a subtle smokey smell and taste, still leaving the eggs raw and in their natural form. Only fresh, raw barn eggs are used. Class (quality): A. Weight class: Medium. Smoked Eggs are processed and still raw.
The Smoking Process
Fresh eggs arrive at our smoking facility in Drunen. After loading the eggs in the smoking chamber, the preparations are made for the smoking process. The process is patented, it is a precise equation of time, temperature, humidity, volume of smoke versus volume of product. For generating the smoke, we use Beech wood chips from Goldspan (these chips are dried, dedusted and sterilized. Size of the chips 3.0 to 10.0mm). After the smoking process, we pack the eggs by hand. Transportation is a combination of our own transportation or is taken care of by a professional partner 'Kivits Drunen'.
Chicken Welfare
Chicken breed- Lohmans Brown Classic

Feed of chicken- 40% of the feed complement comes from AgruniekRijnvallei. The barley and wheat come from the region, grain maize comes from Havens Graanhandel.
Signature


  // UTXO
  {
    "address":"RV5GwBpJjTpXJYB5YGxJuZapECQF8Pn6Wy",
    "txid":"530308551fca159ea8ee62698684d90f438e0d5b02cefbb94b1aaa4c23b19976",
    "vout":0,
    "scriptPubKey":"76a914d92193fb497ea2c6f183d9bd2be0e0b17b32edff88ac",
    "amount":0.0001,
    "satoshis":10000,
    "height":172572,
    "confirmations":125
  }

  // Raw Recipe Transaction
  {
    "txid":"530308551fca159ea8ee62698684d90f438e0d5b02cefbb94b1aaa4c23b19976",
    "version":4,
    "locktime":0,
    "confirmations":134,
    "notarized":false,
    "height":172572,
    "lastNotarizedHeight":0,
    "vin":[
        {
          "txid":"49b310ea3a7feff9900481504ca8d071ecee071b52882ad173d8a8f57d5ad92d",
          "vout":1,
          "sequence":4294967295,
          "n":0,
          "scriptSig":{
              "hex":"483045022100a304b82d00aa5b6db826df4bd922095e50d6c7a0b57183a7e35605ea60d6738302201eb2456671ffb5940d56a7f0b8b728587159459dd3127be38881451c2c9ca0a301210268e8b092181634f5b180d10fbf16d4cef8af35b105a61ccf6d73002cf9f2d156",
              "asm":"3045022100a304b82d00aa5b6db826df4bd922095e50d6c7a0b57183a7e35605ea60d6738302201eb2456671ffb5940d56a7f0b8b728587159459dd3127be38881451c2c9ca0a3[ALL] 0268e8b092181634f5b180d10fbf16d4cef8af35b105a61ccf6d73002cf9f2d156"
          },
          "addr":"RGs4aYzCn2qapWUcfum7RVUfBXs7PPdY3H",
          "valueSat":99850000,
          "value":0.9985,
          "doubleSpentTxID":null
        }
    ],
    "vout":[
        {
          "value":"0.00010000",
          "n":0,
          "scriptPubKey":{
              "hex":"76a914d92193fb497ea2c6f183d9bd2be0e0b17b32edff88ac",
              "asm":"OP_DUP OP_HASH160 d92193fb497ea2c6f183d9bd2be0e0b17b32edff OP_EQUALVERIFY OP_CHECKSIG",
              "addresses":[
                "RV5GwBpJjTpXJYB5YGxJuZapECQF8Pn6Wy"
              ],
              "type":"pubkeyhash"
          },
          "spentTxId":null,
          "spentIndex":null,
          "spentHeight":null
        },
        {
          "value":"0.99840000",
          "n":1,
          "scriptPubKey":{
              "hex":"76a9145330c3558d45b27855fb7a347f594e34a62007ad88ac",
              "asm":"OP_DUP OP_HASH160 5330c3558d45b27855fb7a347f594e34a62007ad OP_EQUALVERIFY OP_CHECKSIG",
              "addresses":[
                "RGs4aYzCn2qapWUcfum7RVUfBXs7PPdY3H"
              ],
              "type":"pubkeyhash"
          },
          "spentTxId":null,
          "spentIndex":null,
          "spentHeight":null
        }
    ],
    "vjoinsplit":[
        
    ],
    "blockhash":"06913dc3fc1200f084905b66b4018a0f7054de96ab2939acf14de9dca8480f79",
    "blockheight":172572,
    "time":1662644043,
    "blocktime":1662644043,
    "valueOut":0.9985,
    "size":245,
    "valueIn":0.9985,
    "fees":0,
    "fOverwintered":true,
    "nVersionGroupId":2301567109,
    "nExpiryHeight":0,
    "valueBalance":0,
    "spendDescs":[
        
    ],
    "outputDescs":[
        
    ]
  }