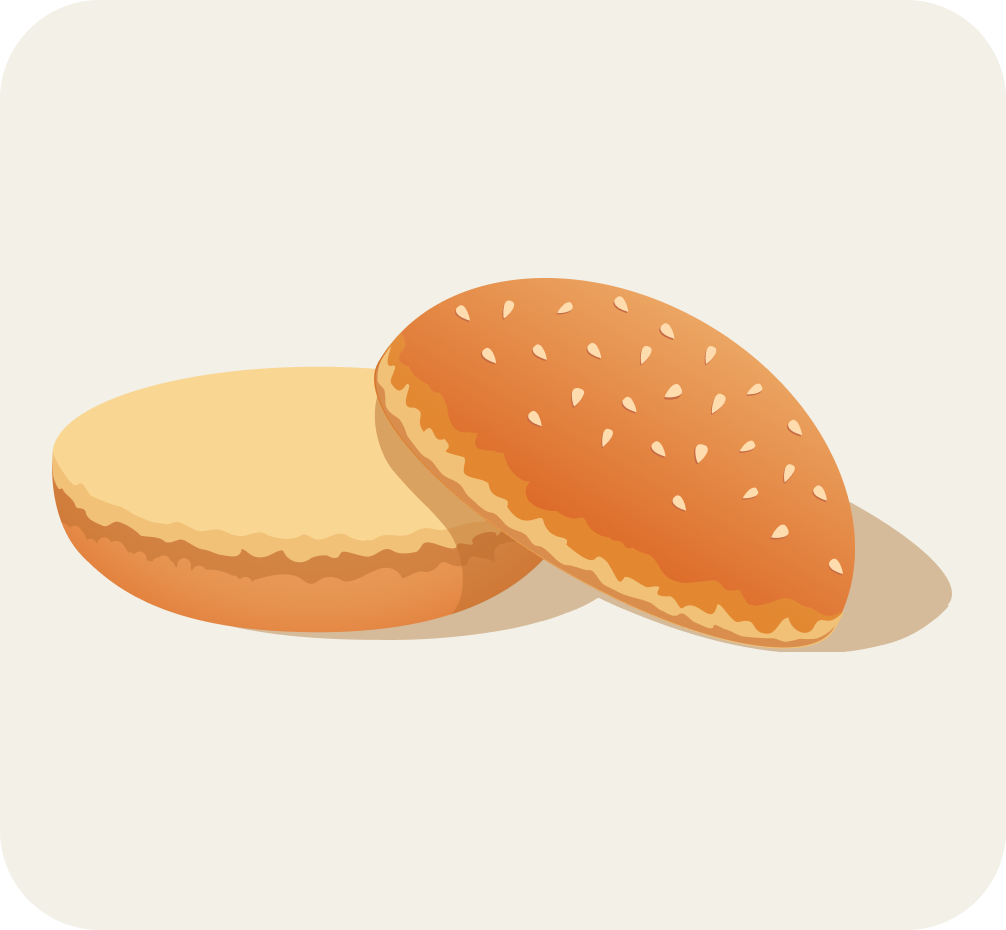 Ingredients Stories
Ingredients
Wheat flour, Water, Rapeseed oil, Wheat sourdough, Sugar, Salt, Yeast 2%, Sesame seeds, Egg-wash.
Our Story
Het Graanschap is the first company in the Netherlands to grow, grind and bake. We make incredibly tasty bread from 100% Dutch grain. We grow the grain on Schokland, the Noordoostpolder. Next to the fields is the mill where we grind the grain into flour. Our goal: To make amazingly good bread and at the same time contribute to fertile soil and more biodiversity such as bees, insects and birds.
Time for a Change
The farmer has to farm differently and the baker has to bake differently. Grain cultivation is essential for the soil. It is deeply rooted and makes the soil healthier. In the Netherlands, grain is mainly grown for animal feed and yields little. We make delicious local bread from it. We extract everything from the Dutch grain. This is achieved with nature-inclusive cultivation, a special grinding technique, long rising times and attention to the dough. And the farmer, baker and miller earn an equally large living with it.
Characteristics
Grain is a rest crop and makes the soil fertile, but yields too little as animal feed. We make valuable local bread from it. On Schokland we plant wild flowers next to our organic grain for more insects and other life. We have an ultra short and transparent supply chain, very local.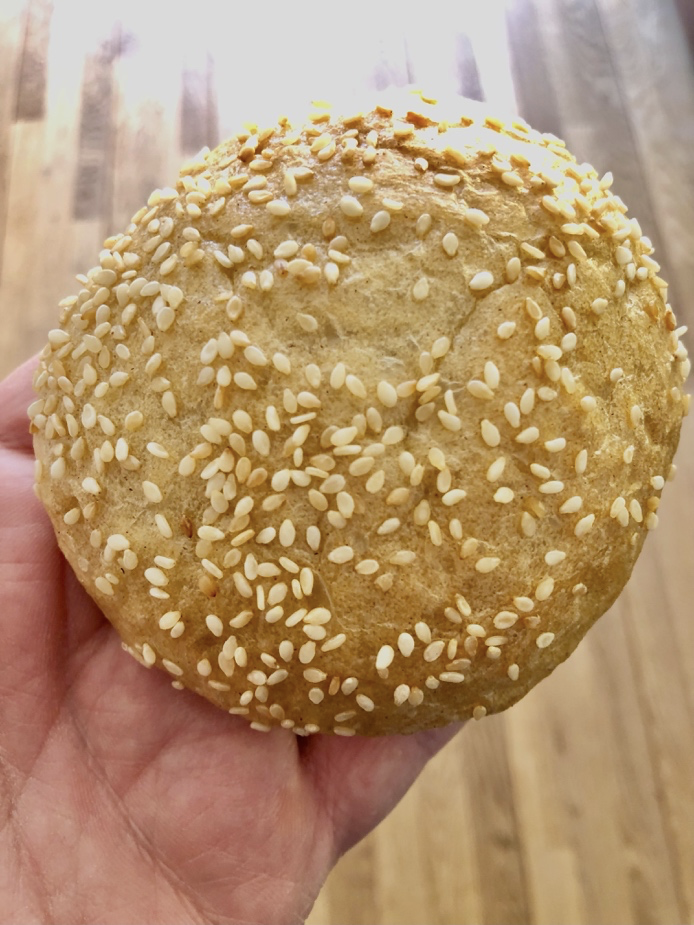 Signature


  // UTXO
  {
    "address":"RV5GwBpJjTpXJYB5YGxJuZapECQF8Pn6Wy",
    "txid":"c26900e34d2b37be49a443beb36e107349ddd42c7a4b960eedce2e1cf9a1d4fa",
    "vout":0,
    "scriptPubKey":"76a914d92193fb497ea2c6f183d9bd2be0e0b17b32edff88ac",
    "amount":0.0001,
    "satoshis":10000,
    "height":172565,
    "confirmations":132
  }

  // Raw Recipe Transaction
  {
    "txid":"c26900e34d2b37be49a443beb36e107349ddd42c7a4b960eedce2e1cf9a1d4fa",
    "version":4,
    "locktime":0,
    "confirmations":133,
    "notarized":false,
    "height":172565,
    "lastNotarizedHeight":0,
    "vin":[
        {
          "txid":"cade147e39b5e3576933a566c896d3997346f6f70f137c99d240380561252d48",
          "vout":1,
          "sequence":4294967295,
          "n":0,
          "scriptSig":{
              "hex":"4830450221009c82720ba1aa380acd6546f67a8aa46e4318d1d7bd178568ec5f7fe1df6c866802201e58460af286a92b6061e0ab66ac23dd96e29795c95ba90ac11171caff84476a0121020bb56341bec2783d8809fe894d5f7fede627c7deff94afff2b0be7be4e56cb92",
              "asm":"30450221009c82720ba1aa380acd6546f67a8aa46e4318d1d7bd178568ec5f7fe1df6c866802201e58460af286a92b6061e0ab66ac23dd96e29795c95ba90ac11171caff84476a[ALL] 020bb56341bec2783d8809fe894d5f7fede627c7deff94afff2b0be7be4e56cb92"
          },
          "addr":"RD9B66fbna8dyrQxCqrJKmRu9v5p31pko6",
          "valueSat":99860000,
          "value":0.9986,
          "doubleSpentTxID":null
        }
    ],
    "vout":[
        {
          "value":"0.00010000",
          "n":0,
          "scriptPubKey":{
              "hex":"76a914d92193fb497ea2c6f183d9bd2be0e0b17b32edff88ac",
              "asm":"OP_DUP OP_HASH160 d92193fb497ea2c6f183d9bd2be0e0b17b32edff OP_EQUALVERIFY OP_CHECKSIG",
              "addresses":[
                "RV5GwBpJjTpXJYB5YGxJuZapECQF8Pn6Wy"
              ],
              "type":"pubkeyhash"
          },
          "spentTxId":null,
          "spentIndex":null,
          "spentHeight":null
        },
        {
          "value":"0.99850000",
          "n":1,
          "scriptPubKey":{
              "hex":"76a9142a5c595c5ac52047c8ecdeaf35ce4fffcd5ea14988ac",
              "asm":"OP_DUP OP_HASH160 2a5c595c5ac52047c8ecdeaf35ce4fffcd5ea149 OP_EQUALVERIFY OP_CHECKSIG",
              "addresses":[
                "RD9B66fbna8dyrQxCqrJKmRu9v5p31pko6"
              ],
              "type":"pubkeyhash"
          },
          "spentTxId":null,
          "spentIndex":null,
          "spentHeight":null
        }
    ],
    "vjoinsplit":[
        
    ],
    "blockhash":"027f5d82e6d87048fc3b936c523b84d6a9a5b9404e05ec025d1b93733afbcb86",
    "blockheight":172565,
    "time":1662643413,
    "blocktime":1662643413,
    "valueOut":0.9986,
    "size":245,
    "valueIn":0.9986,
    "fees":0,
    "fOverwintered":true,
    "nVersionGroupId":2301567109,
    "nExpiryHeight":0,
    "valueBalance":0,
    "spendDescs":[
        
    ],
    "outputDescs":[
        
    ]
  }